San Bernardino shootings hit too close to home for some.
Parents of children whose schools were in lockdown after a mass shooting in San Bernardino, Calif., expressed shock and relief as they picked up their kids to take them home.

The shooting at the Inland Regional Center, which assists people with developmental disorders, resulted in up to 14 dead and 14 wounded, according to police.

It comes on the heels of a shooting at a Planned Parenthood location in Colorado on Friday.

Reaction online was swift as news that as many as three gunmen had opened fire on dozens of people. Many of those who commented used the hashtag #SanBerdardino.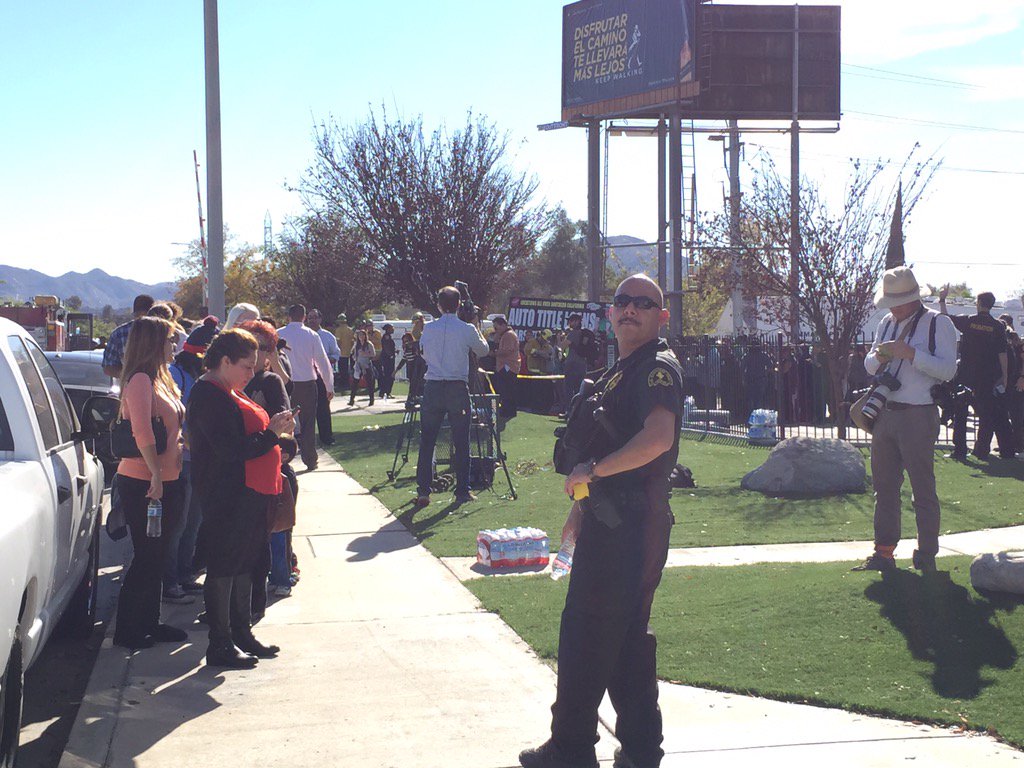 Some of those living nearby expressed concern as schools and civic buildings were locked down.
The centre was surrounded by authorities after the shooting began.
SWAT team, police and EMTs arrived on the scene by early afternoon. Evacuees were later loaded onto school buses.Some have been sent to the Loma Linda Medical Center for treatment.
​The shooting happened only a day after the Inland Regional Centre's Twitter account posted photos and a video of a holiday party.
A few locals noted personal close calls — family or friends who managed to avoid being shot.
Many said they were frightened by the attack, even if they weren't near the scene.
Others decried that an attack happened just a few days following the Planned Parenthood shooting in Colorado.

Most of all, those on Twitter generated on outpouring of prayers for anyone nearby or with a loved one potentially at risk.