Germany v Holland friendly cancelled due to suspicious object in stadium.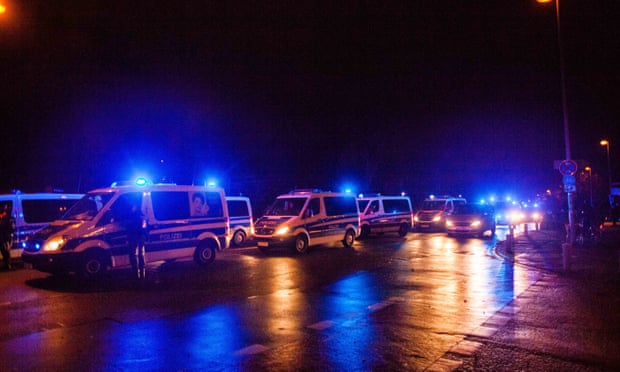 Police vehicles gather outside the HDI-Arena in Hanover before the friendly
between Holland and Germany. Photograph: Philipp Von Ditfurth/dpa/Corbis
Police have cancelled the friendly between Germany and Holland after the stadium in
Hanover was evacuated on Tuesday when a suspicious object was found inside.

An announcement by police informed spectators about an hour and a half before
kickoff on Tuesday, a statement later said fans should leave "quickly , but
should go without panic back home. Please go in small groups back home, it's
better this way."

An Associated Press reporter was not let into the HDI-Arena about two and a half hours before the kick-off. Fans were also held back. Police spokesperson Stephanie Weiss said a suspicious object was found at the stadium.

Police later opened the doors and fans started coming in, however the stadium
was then evacuated and the game called off.

German Chancellor Angela Merkel and several cabinet ministers were expected
to attend the match, which comes four days after the terrorist attacks in Paris.


Germany was playing France in a friendly during the Paris attacks.