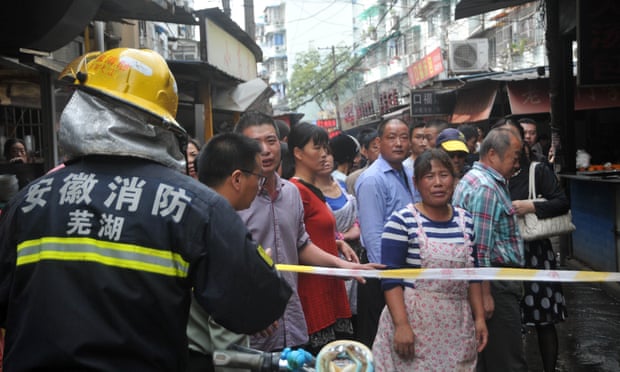 Restaurant gas explosion in Wuhu, eastern China, kills 17 people.
The explosion in Wuhu, China, took place at lunchtime in one of many
restaurants in an alley about 50 metres long. Photograph: Barcroft Media
A leaking liquefied gas container exploded on contact with a restaurant fire in eastern China,killing 17 people, authorities said.
The explosion happened just before noon on Saturday at a small restaurant in Wuhu city's Jinghu district, the city government said. Wuhu is in Anhui province, about 350km west of Shanghai.
An initial investigation found the gas cylinder had leaked and come into contact with fire, triggering an explosion, the city government said.