Oil price slides after Goldman Sachs slashes forecasts – business live
Oil prices continue to fall, with Brent crude now down 4.95% to $47.63 a barrel.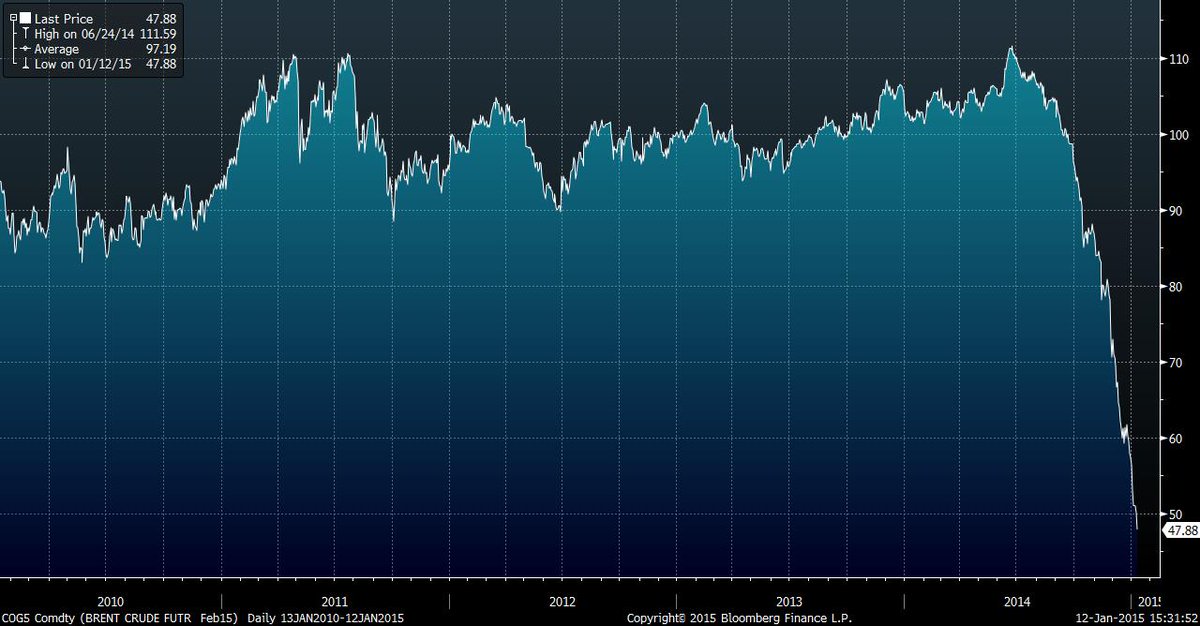 Across the Atlantic, and Wall Street has dropped back in early trading, ahead of the start of the latest quarterly reporting season, which will give a snapshot of the state of the US corporate world and overall economy. Alcoa is due to start the ball rolling after the US market closes, with the likes of Goldman Sachs, Citigroup and Intel reporting later in the week.
US markets have come under pressure recently after 2014's record breaking run, with a sharp decline on Friday after the non-farm payroll figures gave a mixed picture of the economy.
The Dow Jones Industrial Average is currently around 70 points or 0.4% lower, helping to push the FTSE 100 into negative territory. Most European markets, however, are managing to hold on to their early gains.